Over the course of a ten-year filmmaking collaboration, Vicky Langan and Maximilian Le Cain have created a distinctively intimate cinematic universe that has more recently expanded to include live performance. This audio-visual partnership is built on the strikingly fitting match between Langan's magnetic, often troublingly intense presence as a performer and Le Cain's distinctively jarring, disruptive visual rhythms. It has resulted in fifteen moving image works to date, including the Arts Council funded feature film Inside made for TULCA 2017, and an ongoing series of performances that began at the 2017 Lausanne Underground Film & Music Festival. These performances emerged from Play Ground, a 2017 short film created with the support of the Centre Culturel Irlandais in Paris as a tribute to the late Dutch filmmaker Frans Zwartjes. In 2018, they created a new performance, Double-Blind, for Cork Midsummer Festival.

Langan / Le Cain are closely affiliated with Experimental Film Society, a company dedicated to the creation of uncompromisingly personal, formally challenging filmmaking. Based in Dublin, it has succeeded in forging a new and radically alternative Irish cinema. Through its distribution, their films have been widely screened at international venues and festivals.

In 2016, Langan and Le Cain both attended the MA course in Art & Process at Crawford College of Art & Design, Cork, and subsequently participated in the exhibition slips, speaks at 12 Star Gallery, London that drew on the work of selected CCAD MA graduates. They have had retrospective screenings at Microscope Gallery, New York, and the Centre Culturel Irlandais, Paris. Their film Light/Sound is part of the permanent collection of the Collectif Jeune Cinéma, Paris.

Select recent screenings, exhibitions and performances have taken place at: VISUAL as part of Carlow Arts Festival; VAI Get Together, IMMA; Process Festival, Riga; American Medium Gallery, New York; Cineautopsia: Festival de Cine Experimental de Bogotá, Colombia; Cinemateca Nacional de Ecuador, Quito; Triskel Christchurch Cinema, Cork.
So far, they have completed fifteen moving image works together:
Double-Blind (36 mins, 2018) Langan / Le Cain embrace the mood and iconography of classic Gothic literature and cinema to their raw, mysterious and often erotically charged universe. Two isolated storybook characters wander through the remains of a shattered B-movie found abandoned half-edited on a mouldy VHS tape.
Play Ground (16 mins, 2017) is a tribute to the great Dutch filmmaker Frans Zwartjes. Langan & Le Cain play characters locked into patterns of desire who seem unable to connect in this playful but ultimately melancholy film. It formed the basis of the first Langan / Le Cain live performance.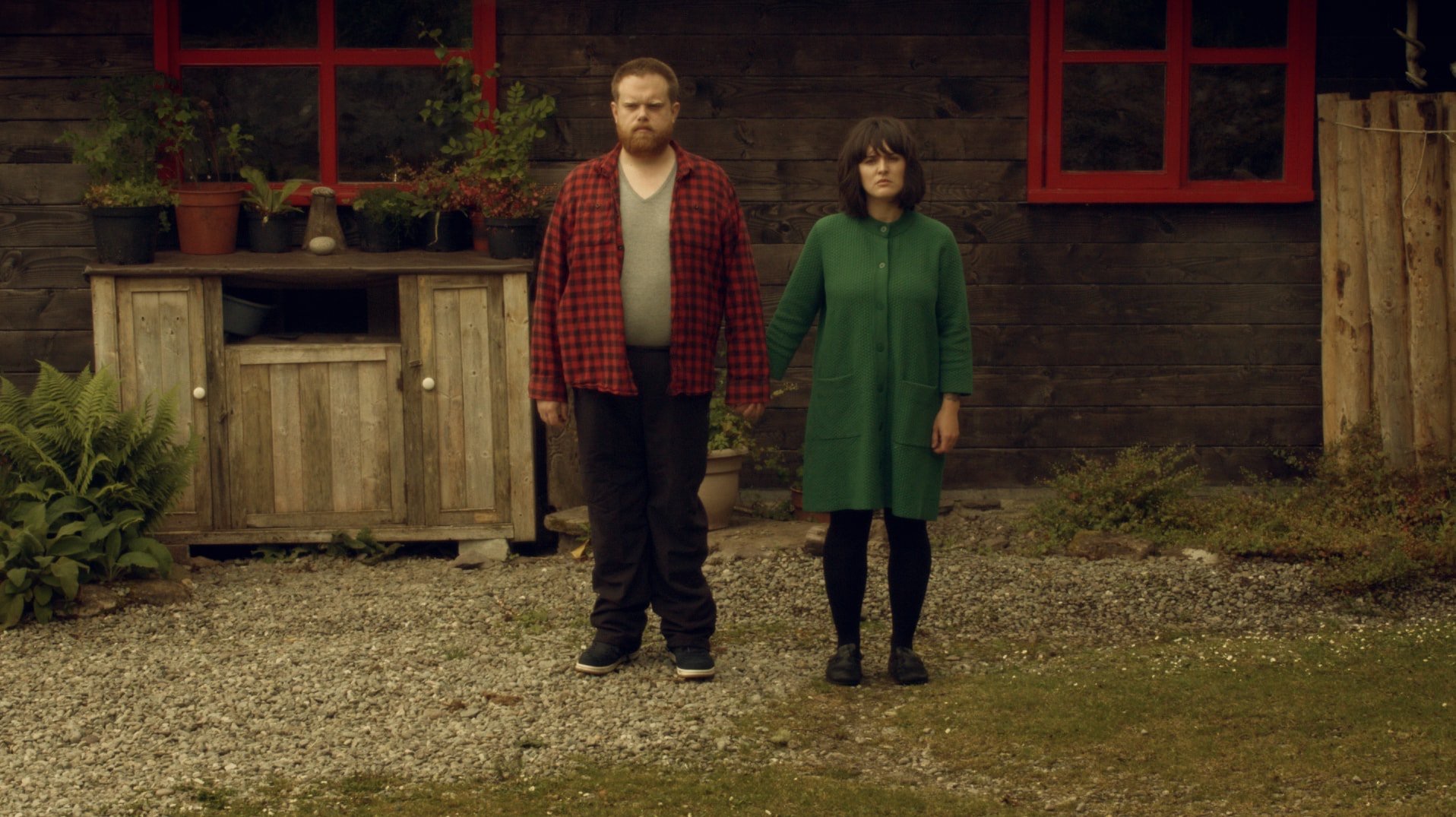 Inside (70 mins, 2017) is the first Langan / Le Cain feature. It excavates the sensations, desires and elusive chimeras of one woman's inner life. Taking place in the isolated setting of a remote country cottage, it summons a haunting portrait of a woman adrift in a personal reality formed of her domestic rituals and frustrations. At once lyrical, unsettling and perverse, Inside is a chart of the growth patterns of solitude.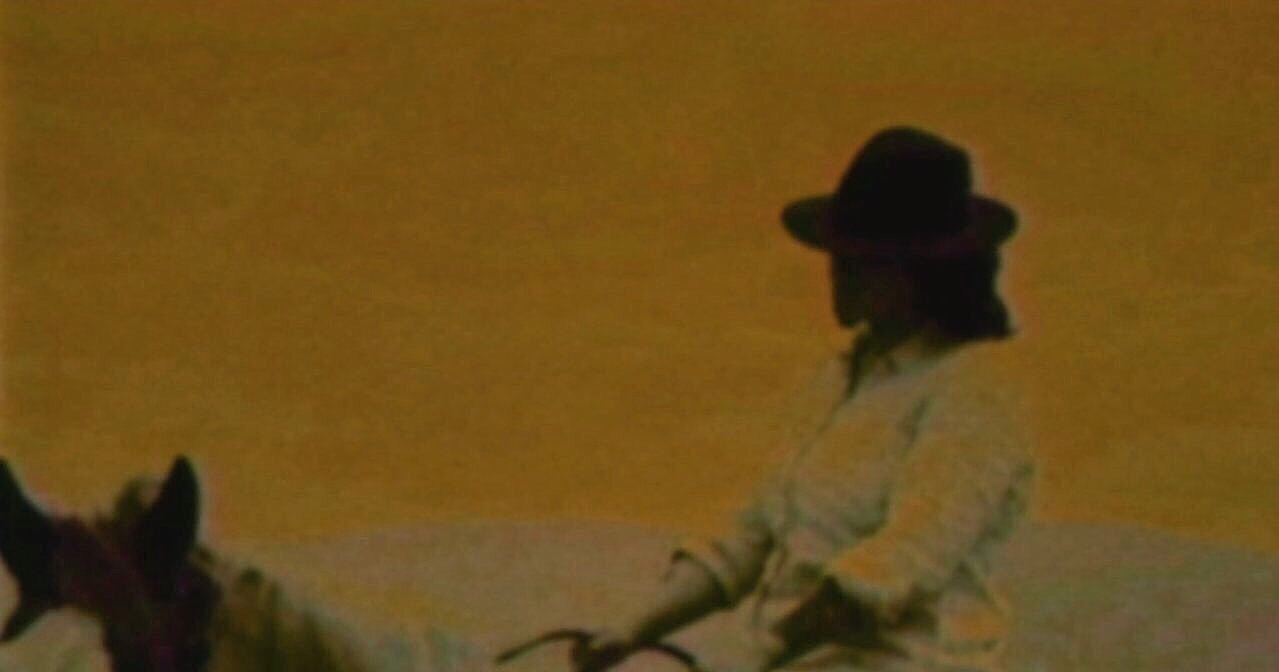 Wilderness Notes (20 mins, 2017) is a section of a three-part work made with Atoosa Pour Hosseini and Rouzbeh Rashidi. The three films all explore psychic, territorial and technological margins. Isolated characters, all somehow locked into masks or fixed personae, navigate desolate zones between dimensions where a sense of being physically adrift and at risk is mapped onto a corresponding inner state. But they are not only adrift in space, they are equally adrift in time. Langan / Le Cain's contribution is a take on the Western genre.
In the Place of Origin (18 mins, 2016) navigates a delicate flow between apparently opposite states: self and other, human and non-human, interior and exterior, construction and dispersion. The uncertain limits of the human body gauge the tensions between elements of the material world that pass as strangers but not without reflecting each other in surprising and unsettling ways, stitched and unstitched by the breath of the wind.
Brine Twice Daily (20 mins, 2015) is a film that came from the sea, from the depths, and it never truly escapes its salt-encrusted origins. A bizarre romance that is at once an absurd comedy, a horror/adventure B-movie, a cryptic home video and a fading seaside postcard stuffed into a bottle and cast adrift on the ocean, Brine Twice Daily marks a new departure in the Langan/Le Cain filmmaking partnership.
Tangled And Far (12 mins, 2013) foregrounds the overlap between intimate domestic detail and its reflection in Langan's performance work. The private and public projections of her presence and actions collapse into each other in this phantasmagoric continuum of alternate selves and self-images to form a fractured dream portrait.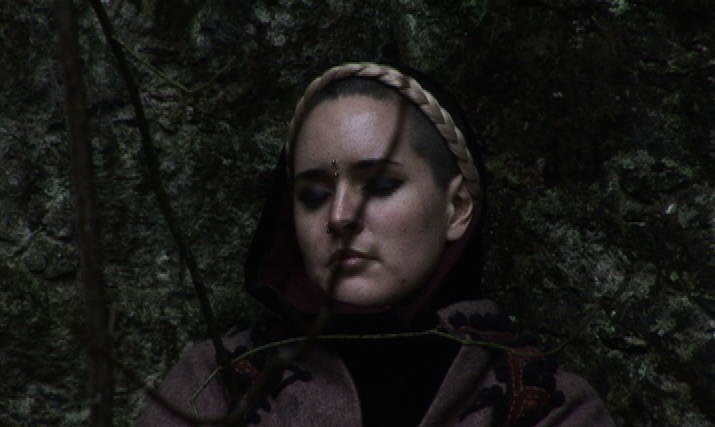 Dirt (12 mins, 2012) is a phantasmagoric mélange of live performances and elements of gothic horror, resulting in a haunting, intense and sometimes humorous portrait of Wölflinge.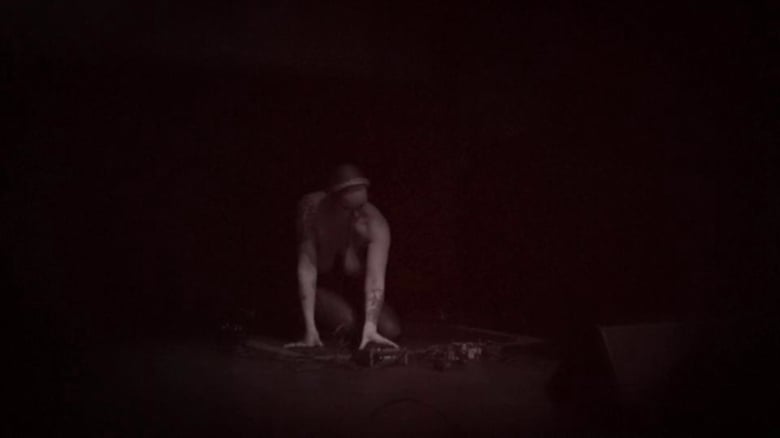 Wölflinge 12/4/'12 (7 mins, 2012) reprises the techniques of Wölflinge 17/11/'10 in its interpretation of a particularly searing Wölflinge performance.
Lullaby (20 mins, 2011) This study of nocturnal solitude develops into a visually overwhelming, stroboscopic nightmare that nevertheless retains a quiet tenderness all of its own.
Contact (3 mins, 2011) uses Super-8 elements in constructing a dialectical relationship between film image and material.
Desk 13 (9 mins, 2011) brings a darker, more erotic aspect of their vision to the fore.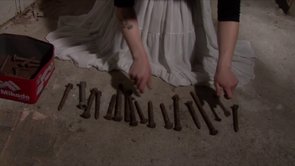 Hereunder (12 mins, 2011) is an intense, fragmented (auto)biographical portrait of Vicky, which sets her adrift amidst lockers of garden shed bric-a-brac from which she summons an ocean of sound.
Wölflinge 17/11/'10 (8 mins, 2011) is a haunting visual interpretation of a performance by Langan that breaks down the boundaries between spectator and performer.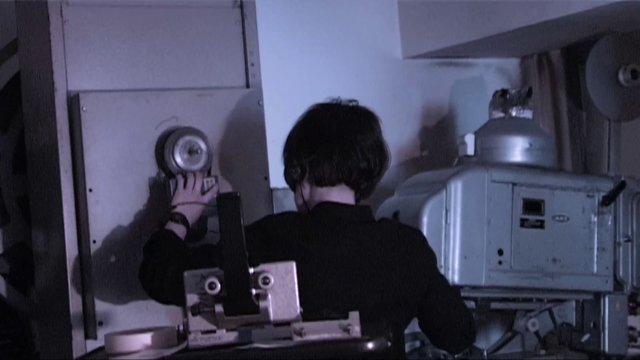 Light / Sound (9 mins, 2010), their first video, acclaimed by critic Fergus Daly as one of the top ten films of 2010 in the Senses of Cinema magazine end of year poll, was chosen for distribution by Paris-based experimental film cooperative Collectif Jeune Cinéma.