Aaron Dilloway and Vicky Langan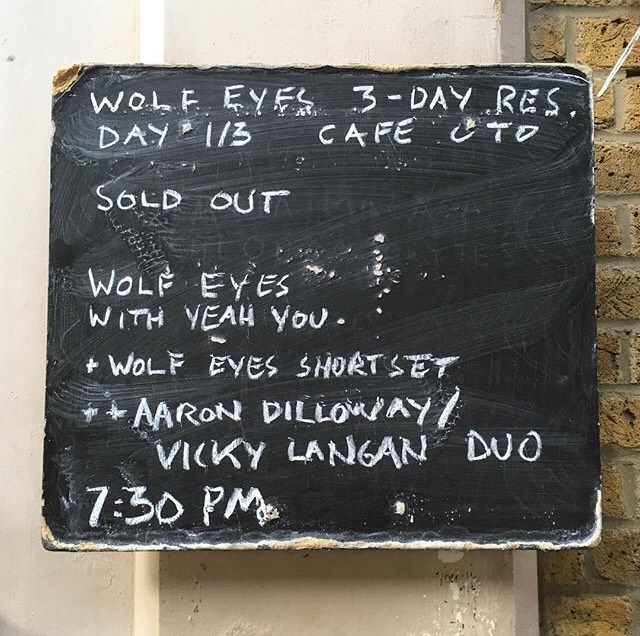 In June 2019, Sherkin Island's Open Ear festival will present the first fully developed collaboration between two uncompromisingly visceral performers, Aaron Dilloway and Vicky Langan.
"Their onstage chemistry immediately registered with audiences at their initial sets together at London's Café OTO. In these, they formed a human sound loop as Langan fed Dilloway noises generated from her physically intense contact mic interactions with objects such as stones and scratched slates as well as her own body, sounds which he processed and responded to. Both artists appeared locked in an electric current, not only of sound but feeling. The noises and materials may have been raw, their gestures and movements may have been distressed by normal standards, but the palpable intimacy generated between them was what made these performances so powerful. It was as if two artists whose natural emotional environment of apparently dark intensity were celebrating finding each other." - Maximilian Le Cain
——
Aaron Dilloway is a celebrated improviser and composer who works with 1/4" tape loops in 8-track cartridges as well as other discarded electronic equipment. In his performance-based practice, he manipulates magnetic tape in real-time by feeding the loops sounds from his body, everyday objects, electronic sources, prepared tapes, as well as the occasional actual instrument. Aaron (a co-founder of the Michigan Trip Metal group Wolf Eyes) is currently based in Oberlin, Ohio, from where he runs the Hanson Records label and mailorder.